We are proud to operate a 100% model which means that 100% of public donations we receive go directly towards the projects we support and any administrative expenses incurred are met by separate funding.

To work in partnership with local organisations to provide education, vocational training and necessary support systems to children and young adults to make a better future for themselves and their families.
Annual Review 2017
It has been another great year for us in Calcutta Connect with so much achieved in the projects we support in some of the most marginalised communities in Calcutta and surrounding districts. We've put together an Annual Review to give an oversight about Calcutta Connect, the projects we support and some of the highlights from 2017 .
Panikhali Rural Development Society
This year we are delighted to begin working with a new organisation called Panikhali Rural Development Society (PRDS). The project is based in a rural village 60km south of Kolkata called Panikhali and aims to provide pre-school education, follow up coaching for students and assistance to mothers in the surrounding communities. It gives us great pride to see the impact our support has had so far and we look forward to continuing this in to the future.
It's with thanks to our incredible supporters we have been able to fund the PRDS project in 2017. Check out the video to see more about our work with PRDS.
Supporting education in marginalised communities is essential in providing brighter futures for children. We recognise the importance of providing education and the power of change it has to change a young persons life.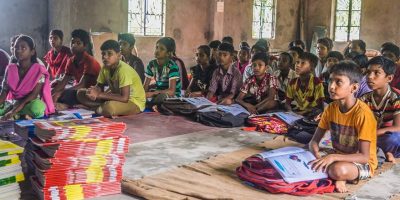 Want to know more about our work or help us out with a fundraising event. Get in contact with us and we'll be happy to help you out. We are always looking for new people to become involved in our work
Want to make a once off donation or become a regular supporter of our work. We value all our supporters and welcome all donations no matter how small or large. Donate now to us securely