We support education to give brighter futures to young people from underprivileged communities
---
100% of all donations go directly to the projects we support
We are proud to operate a 100% model which means that 100% of public donations we receive go directly towards the projects we support and any administrative expenses incurred are met by separate funding.

To work in partnership with local organisations to create sustainable change through Education, Vocational Training and Community Development, empowering children and young adults to secure a better future for themselves and their families.
Panikhali School Plans
With our work continuing to grow and the numbers of students in our centres increasing each year we are planning to redevelop the first centre we supported with Panikhali Rural Development Society. The centre located in the village of Panikhali has served us well over the past two years but now we plan to completely redevelop the building by constructing a brand new centre to greatly enhance the learning outcomes of all the students we support. Click below to find out how you can make a difference.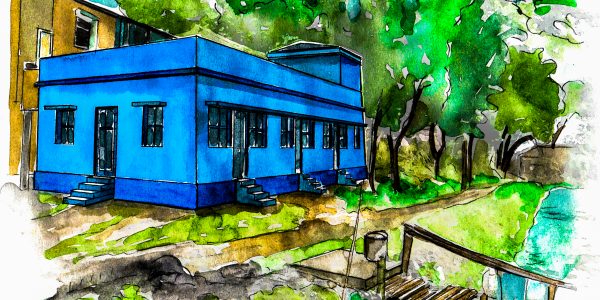 Annual Review 2018
It's been another great year for us in Calcutta Connect and were delighted to present our Annual Review for 2018. The review contains all the highlights of the year about the projects, students we support and our work in supporting education in underprivileged communities. Click the link below to download your copy of the review.
Importance of Education
---
Children from poor backgrounds are much more likely to drop out and not complete their education. By providing pre-schooling to children and ongoing support to those enrolled in schools is a recognised method of helping students complete their education