About Us
Calcutta Connect is an organisation, founded in 2010 by past pupils of Coláiste Éanna CBS, a secondary school in South Dublin. Our committee is made up of previous participants in the school's India Immersion Project. Since 2002 our members have come into contact with a number of educational projects in some of the most underprivileged areas of the city and Calcutta Connect was formed with a view to providing ongoing support for these projects.
What We Support
In 2017 we began supporting a new organisation called Panikhali Rural Development Society (PRDS) in their work in a rural village 60km south of the city. PRDS provides pre-school education and follow up coaching to students as well as forming mother's groups in local communities. One of our main areas of focus still remains in helping older students complete their education and we do this by providing sponsorship to students in the latter stages of their secondary education. Once a student we support completes their secondary education we will then continue to support them at third level to help them complete their education. Since Calcutta Connect was founded in 2010 we have been proud of the excellent relationship we have developed with Friends of Calcutta. Our members have a long history of volunteering in the centres started by Friends of Calcutta and since 2013 we have been delighted to contribute towards the programme between Friends of Calcutta and Development Action Society which supports the education of alomst 800 students in three city centres and the Bhubaneswari Free Primary School located in the Sundarbans.

100% Model
Since our foundation we one of our greatest selling points to our supporters has been that 100% of all donations we receive go directly towards the projects we support in Calcutta. As we have grown we have been proud to operate a 100% model which means that 100% of public donations we receive go directly towards the projects we support and any administrative expenses incurred (including the salary of our CEO) are met by separate funding, generously provided by a private patron. In short this means that every cent we receive in donations goes straight towards our projects in Calcutta.

Our Vision
All children and young adults no matter what their background in Calcutta and the surrounding districts of West Bengal have the opportunity to reach their full potential through education or vocational training and make better lives for themselves and their families.
Our Mission
To work in partnership with local organisations to provide education, vocational training and necessary support systems to children and young adults to make a better future for themselves and their families.
Our Values and Principles
Partnership
We strongly believe in working with local organisations is the best way to address the problems faced in underprivileged communities. Our combined efforts and cooperation represent the best approach to dealing with issues faced in our communities.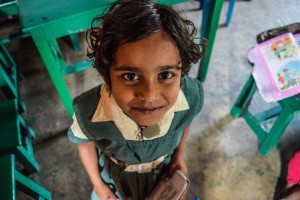 Respect
Wherever we work we ensure that the cultural sensitivities are respected by ourselves and our partners and we shall not discriminate in educating any child based on their race, caste or religion.
Transparency
We believe in being completely open about the way in which we operate and clear about where all funds raised are used and being accountable to all beneficiaries, members, partners and the public.
Empowerment
We see education as the key factor in allowing children and young adults from underprivileged communities make brighter futures for themselves.
Creativity
The world is an ever changing place and we believe we must always open to new ideas and methods to further enhance our work.
Professionalism
In our work we strive to operate in a professional and honest manner and adhere to the best working practices so those we serve will be protected.
Community Focused
To work closely with the communities we serve and regularly consult with them and all our stakeholders to ensure maximum impact of our programmes. We understand the vulnerable nature of many of the children and their families and will ensure their welfare is protected.
Child Centred
We believe that the best interests of the children and young adults we serve should be at the centre of all the work we do. All child protection policies will be closely followed by members of our staff with the utmost sincerity and care. Each child who we support will be given every opportunity to reach their full potential.
Empowerment of Women and Girls
We recognise the greater difficulties faced by girls  in completing and attaining an education. Through our work we will endeavor to assist girls in every way possible to complete their education